Accountant Sites HQ automates your firm's online marketing with a lead generating website, relationship building social media, and engaging email marketing. Find out why thousands of businesses have used our platform to grow their business. Here's how your business can benefit: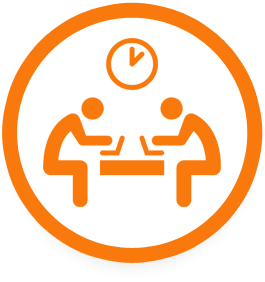 Develop a year-round stream of new business.
Consistent and steady growth requires a marketing plan that works year round - not just during tax time. You need a system that brings in new visitors, nurtures them, and then converts them.
Accountant Sites HQ doesn't just bring in visitors to your site. We automate the process of capturing leads, growing your marketing list, and collecting appointment requests.
Targeted messaging to site visitors increases conversion by as much as 10x.
Visitor Alerts notify you when a customer or prospect returns to your site so you can proactively reach out.
Search engine friendly site structure, optimized local search presence, and leading edge infrastructure bring in more visitors.
Why Choose Accountant Sites HQ?

Launch Today
We can have you live today - all we need is 10 minutes of your time.

No Technical Knowledge Required
We take care of all of the technical stuff so you don't have to.

Amazing Features
We've optimized our platform around exactly what you need to be successful.

World-Class Customer Support
Whether it's a technical question or if you want to talk growth strategy, our team is here for you.